For Sale
Used Aircraft
---
Pegasus Quasar 503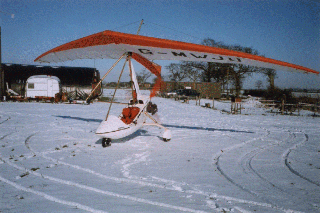 No ski's fitted as yet!
One owner, this aircraft has always been hangared. Has a full set of instruments, including VSI and twin CHT gauges. The 400 hour service has just been completed and the permit runs until August 2002.
Half share available at £3000.
---
Rans S6
The owner of this low hours craft has decided to try his hand with a Jabiru. With only 150 hours on the clock, the plane is as new and comes with a full instrument cluster plus radio, intercom and GPS. It flies beautifully and is powered by the latest dual ignition Rotax 503cc engine. Priced at £14,050.
---
Pegasus
We have a very low hour XL for sale for £3,000. Rotax 447, white pod, black and pink wing. Not been flown for 18 months.
Just in is a Pegasus Q 447. This plane is clean with about 500 hours. Phone now for a test fly at Long Marston. Price £3,995.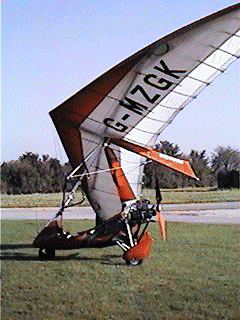 Newly offered is a Quantum 582 Supersport. Full instruments, excellent condition, permit to April 2002. Just over 5 years old and only 200 hours, red trike, red/white wing. full service history. Always kept hangared. Thoroughly reliable engine with electric start that has been run on TTS throughout its life. Plus: trike covers. £11,950
---
CFM Shadow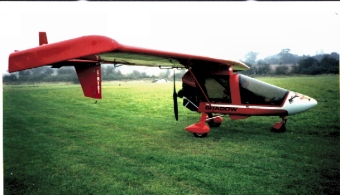 Shadow BD 250 hrs, 15hrs on new 447 Rotax, built in 1989 red, long range tank.
Lynx headsets, gps. This plane has recently been refurbished (including having a new engine fitted) at the CFM Factory and looks mint. Full permit until October 2002. £9,750
---
Bargain Basement
Southdown International Raven. 440 Robin, not permitted, 50 hours Red and Gold wing, red pod £3975.
---
To see any of these aircraft or to have your own plane advertised on these pages, please contact:-

Simon Baker, Phone 01283 716265
sales@midlandmicrolights.co.uk
---
Return to homepage.
---
Copyright © 1997 Simon Baker
This Page was created by WebEdit, 12 March 1997
Most recent revision 3/1/2002